Rio de Janeiro to Ilha Grande transfer with a boat to Vila Abraão
Choose from our daily Rio de Janeiro to island transfer shuttle departures and private vehicles. Get picked up from hotels, apartments, and the airports of Rio city and have your ticket to Vila do Abraão included!
Duration
3 Hours (Average)
Disembark
Estação Abraão
Main Tourist Pier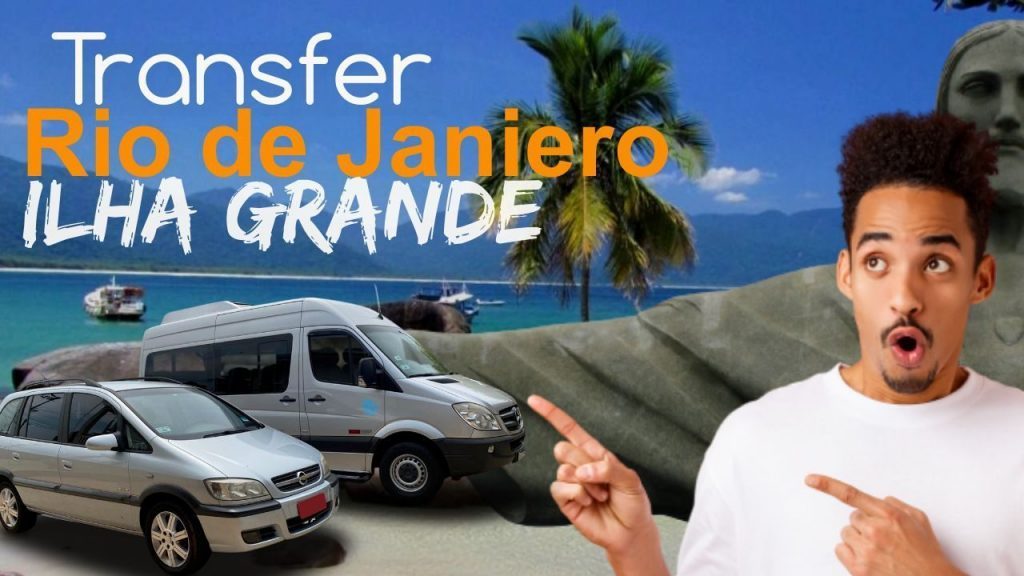 After all the passengers have been collected and the shuttle exits the city, you will be driven 2 hours south to the small fishing village of Conceição de Jacareí, where you change for a speedboat for the crossing to the main pier of Abraao on Ilha Grande. The boat crossing takes around 20 minutes on average.
We offer you the fastest way to get to Ilha Grande from Rio de Janeiro! Get picked up from Rio de Janeiro in modern vehicles with professional and experienced drivers who will deliver you safely, comfortably, and quickly to the island!.
The vans are new and equipped with air conditioning, wi-fi, security camera, satellite tracker, and include passenger insurance.
Hotel and Apartment Pick-up Locations
RIO Galeão (GIG) – Tom Jobim International Airport Pick-up
Santos Dumont (SDU) Airport Pick-up
The Boat Crossing: Concecao do Jacare to Vila do Abraao
Arriving at Vila do Abraão
Rio de Janeiro to Abraão Transfer Reservation
Private Vehicles Available
Private Vehicles Available